We Want You!
The Royal Derby recognized devoted base, is because of its uncompromising technique to providing fresh, initial material to its audiences, with the help of cutting-edge journalism most skilled news personnel. Individuals trust our online material. With variety being our essential goal, we provide news and details fit for everyone.
---
All our website material is arranged specializes and locations of interest, making it possible for professionals to immediately and quickly gain access to the most recent news, updates, and professional viewpoint referring to their specialized.
---
Latest Posts
Anti-FGM campaigner denied NHS cancer care
Man who fled the Gambia after challenging government not eligible for free healthcare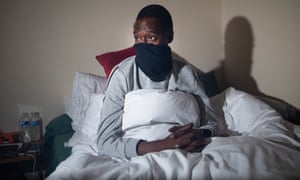 A campaigner against female genital mutilation who had been diagnosed with terminal cancer was sent away from a Derby hospital because he was not eligible for free NHS care.
Saloum, 54, who asked for his surname not to be used, fled the Gambia 10 years ago after risking his life by challenging the government for condoning the widespread use of FGM. Three-quarters of Gambian women aged 15-49 have undergone FGM.
After Saloum reached the UK he was subjected to labour exploitation and remained under the radar of the authorities until he collapsed on a Derby street on 27 December last year and was taken to Royal Derby hospital.
He was diagnosed with two brain tumours and lung cancer and given just days to live. After being treated at the hospital for several days, Saloum was told that as an undocumented migrant he was not eligible for further NHS treatment unless he could pay for it. He could not and was discharged.
Days later, after pressure from the charity Doctors of the World, the hospital indicated it could provide care, but Saloum is currently staying in a small bedsit after friends and members of the local community raised money to pay for accommodation.
Saloum's friends are looking after him in shifts. He is extremely weak, coughs frequently, and while speaking to the Guardian he was drifting in and out of consciousness.
On Monday, Saloum received a bill from the hospital for £8,397 for the treatment received before his care was terminated. He cannot pay the bill.
"I ran away from my country to come here after I spoke out against FGM," he said. "I've never done anything wrong and I've never been in trouble with the police."
He said that until he collapsed he had no idea he was ill.
"I had been having headaches and was taking paracetamol," he said. "When I was in the hospital I was in a coma for three days, I didn't know what was happening."
One of his friends Fatou, 38, said she was shocked that despite a request for Saloum to be discharged at 6pm to allow people to organise accommodation for him, staff said he had to leave by midday.
"It is so inhumane to treat someone with brain tumours and lung cancer in this way," Fatou said. "We know his condition is terminal. When he was diagnosed in the hospital we were told he only had about five days to live.
"It was the way things were handled that was so upsetting. He was told to leave because he could not pay for his care and was not eligible for NHS care. We felt there was no humanity. All we want is for him to receive the treatment he needs to make him comfortable for however long he has left."
Lucy Jones, the director of programmes at Doctors of the World, which is supporting Saloum, said: "We were horrified to hear that a terminally ill patient was discharged from the care of all healthcare professionals and left to fend for himself in the community, causing a great deal of stress at an already devastating time.
"… This case shows the hostile environment is alive and well in the NHS, forcing clinical staff to withhold care from dying patients. All doctors and nurses should be able to treat the patient in front of them, not least to ease pain and suffering at the end of their life."
Dr Magnus Harrison, the medical director at University Hospitals of Derby and Burton, said: "We provide care to overseas patients in line with national legislation that outlines which patients are eligible for free NHS treatment. Treatment in NHS emergency departments is free for patients who are not ordinarily resident, although any subsequent treatment as a result of admission to hospital is chargeable."
---
Prince Harry and Meghan Markle will have their own love movie
The love story between Harry and Megan will have a movie. Do not miss the reasonable resemblance of Parisa Fitz-Henley and Murray Fraser, the leading actors.
Meghan Markle and Prince Harry will have their own movie, and of course, it will be a love film, as is its whole story. On the verge of living the wedding of the year, Harry & Meghan: The Royal Love Story, narrates the courtship between Prince Harry and his fiancée and will make a tour of the entire history of their relationship. It has not yet revealed a release date, but we will be very attentive because it will be a few days before the link.
The film will go through the whole history of their relationship, from when they were friends until they got engaged, in November of 2017. A story that went around the world and confirmed the love story that Meghan and Harry lived. Parisa Fitz-Henley and Murray Fraser will be the chosen actors, and we believe that it is a success, because they are very similar.
It is the typical film made for television, not for movies, like the one that Prince William and Kate Middleton had, and that came to light 11 days before their wedding. So we assume that it will leave before May 19, scheduled for the so-called wedding of the year. In it also appear Laura Mitchell and Burgess Abernethy, the original interpreters of Kate and William, who already starred in the film of the Dukes of Cambridge, when they gave the 'yes I want'.
What we do not know is whether the film will examine Meghan's life in her earlier days, as an American actress and when she was previously married to Trevor Engelson.
We have already seen some scenes from the trailer, where it appears Harry complaining about not being able to have fun or the great time that Meghan and Harry are known and Kate tells Harry, "It's American, is divorced … Are you ready for this", later he shouting "that they give to the tradition", he kneeling asking for his hand … All very typical to build a love story that sure hooks us. We do not know if the movie will leave Harry's decision not to separate assets.
We are sure that the premiere of the film about the love story between Meghan Markle and Prince Harry will be a success. True?